Not every day, but on many days, I hear at least one sentence that is wonderfully flexible out of context. Something like, "too sexy for waterbears," or, "instead of a guillotine, it ended up being a pair of ski goggles." In the context of conversation this can make sense, but when it stands alone it can go plenty of other directions. When a spoken phrase feels flexible and funny, I ask myself what else it could mean. 
Quote of the Day is a series of twelve illustrations based on quotes I've documented over the past several years. I've used them to create two stationary collections, "Sweet" and "Unspeakable," a series of mini-notebooks, a set of postcards, and stickers. 
My Role 
 Illustration, Packaging, Production
Tools  
Illustrator, InDesign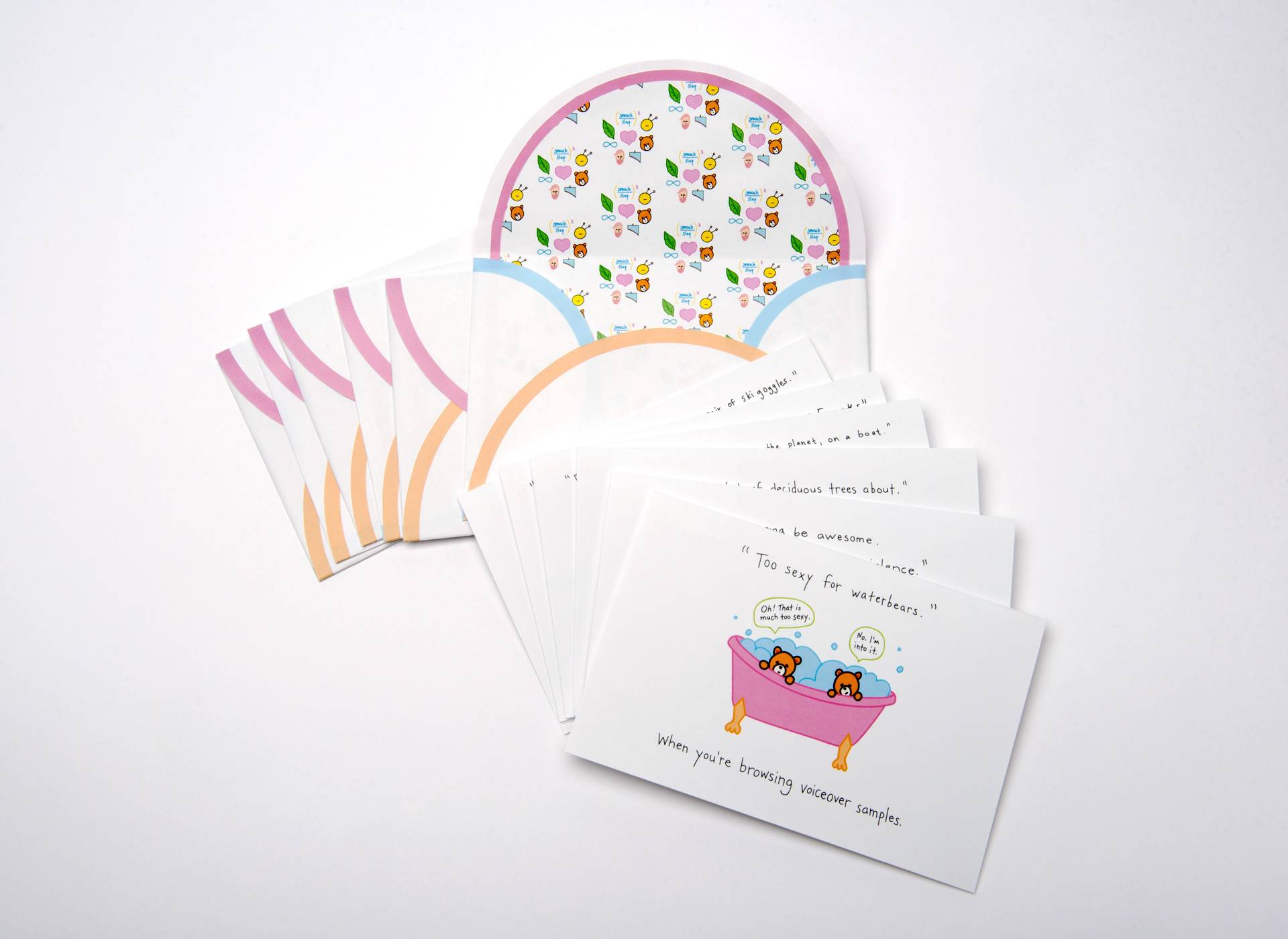 The challenge was to keep illustrations simple and visually consistent, then create printed products that would have practical use and appeal.
The Quote of the Day collection is fun, light, approachable, and intended to elicit a laugh. With that in mind I used colors that are bright but calm, hand-lettered text, and an illustrating convention of simple lines with clean sections of color and plenty of negative space.
I used my twelve illustrations to create stationery and postcard sets with corresponding packaging, and Quote of the Day mini-notebooks as well.