My objective was to create a new line of branding for a randomly assigned existent Washington winery, and design two bottles marketable to a 21 to 30-year-old demographic that typically purchases wine priced within a $15-20 range.
My Role
  Illustration, Packaging, Production
Tools
Illustrator, InDesign, Photoshop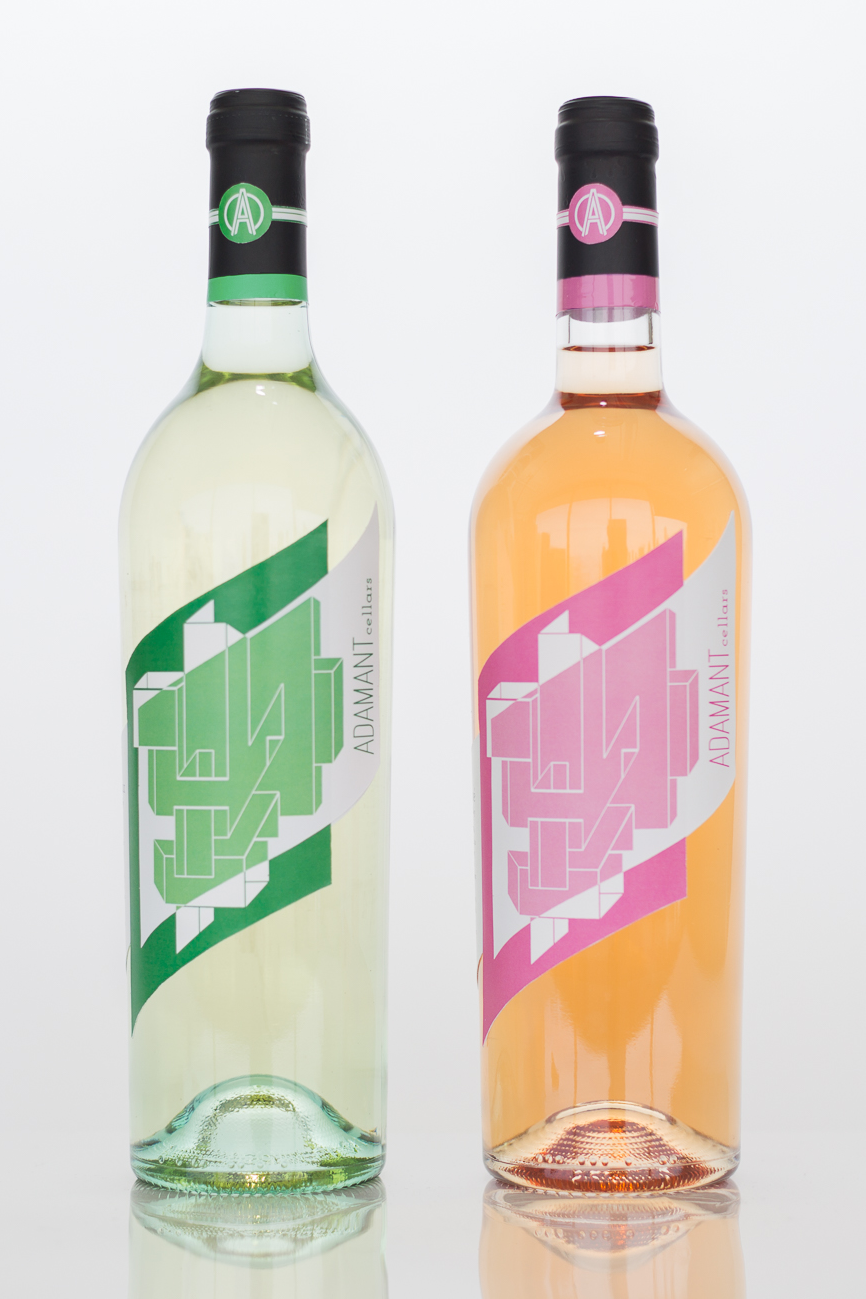 There will be many different bottle designs surrounding Adamant's on a shelf. My colors, imagery and design needed to be unique.
I created labels with a custom shape that are enticing at a distance and, with bright, vivid colors appeal to the 20-something demographic. A potential customer could reasonably assume that the pricing structure might be more modest for this wine, further increasing its approachability for the target market.